Fall Bucketlist for You and Your Senior
It's finally fall everyone! One of our core principles here at The Devoted Daughter is to spend more time as a child and not a caregiver. So in honor of the season, we've put together a list of 10 fall themed activities you and your parent can do together.
Photo and recipe from Dixie Crystals
1. Bake a Treat
I will never forget a client I had who found so much joy in baking. Her sight and hearing were both going, but her sense of smell seemed stronger than ever. The caregivers would go over and bake cookies for her so it would fill her home with a warm, cozy scent.
If your parent is able to bake with you, do this together! If that's something that just isn't going to happen, put a movie or some music on and invite them to share the space with you while you bake and share that warm feeling together.
If cookies aren't your deal I recently put up a wonderful recipe for my Nanny's Applesauce Cake, follow this link to get the recipe.
2. Have a Movie Night In
Got a sports fan? Cozy up with your fall treat and watch the game! Ask your parent what their favorite fall or Halloween movie was growing up, and when's the last time they've seen it. So many classics are available now for purchase or can be found to stream on the internet. Get the grandkids together, make some caramel corn, and have a movie night in.
3. Make a DIY Fall Decor
If you hadn't already seen, Pinterest is full of affordable, do it yourself fall decor ideas. Find one that's suitable for your person or your kids, and all get-together and do a craft. 
Here are a few of my favorites to get you started:
4. Volunteer
I've always found when I'm at my lowest; volunteering is a sure-fire way to get me out of a funk. Especially around the holidays, there are so many opportunities to help out in your community. From soup kitchens to children's toy fundraisers, there are plenty of options out there for you and your parent to help out together.
5. Make Your Home Smell Like Fall
When my mom was sick, I was constantly lighting candles. It provided sort of a mental barrier between us and her illness. And even if this mental barrier isn't necessary for your family, it's still a mood booster.
My favorite candle this year has been this one from Anthropologie. But we've also shared on our Facebook Page an easy and affordable Potpourri ideas.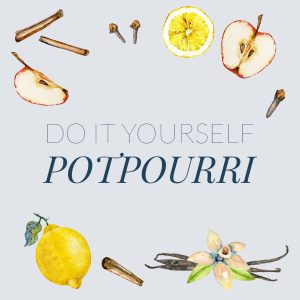 6. Visit a Pumpkin Patch, Corn Maze or Apple Orchard 
There are so many options this time of year to get out and enjoy the Autumn season. If a fair or a pumpkin patch isn't realistic for you and your person, even going for a drive and looking at the fall colors is a great way to get out of the house. Smokey Mountains.com does a Fall Foliage map to help you find the best fall colors!
7. Taste test Starbucks Autumn Drinks
Another easy way to get out of the house is to visit Starbucks. My mom loved going out to coffee with a friend or sitting in the Target food court. And now with Starbucks releasing their Pumpkin Spiced Lattes and my personal favorite the Caramel Mocha you have an especially good reason to get out and embrace the season. 
8. Knit Something
A fall classic! Knitting has been made easy, even for those of us with no crafting skills. If that seems like a project you'll start and never finish, you also could use a loom to make hats or scarves! 
If your person has a lot of arthritis in their hands and this isn't possible, but they do have a love for knitting, ask them to teach you or a grandkid. If that seems like a disaster waiting to happen, have them model your new hat or even all sit together and watch that holiday movie instead.
9. Work on an Autumn Puzzle
Amazon is full of Autumn Puzzles for all levels. This is another great family activity you can do cozied up around the fire. Do this as a family while your treat bakes or your potpourri fills the home on a cold day, and you're guaranteed a cozy evening.
Here are a few cute puzzles at varying levels I'm going to try:
10. Make a Homemade Soup Together
Finally what feels more like fall than a big bowl of soup? Take advantage of the vegetables in season like Butternut Squash or even a healthy Minestrone. 
Made too much? Watch our quick tip on Freezer Soups!
What's your favorite fall activity? Let us know and share this post with someone!