In-Home Care vs Home Health
In over 10 years of working in In-Home care, I would constantly hear people interchanging In-Home Care and Home Health. Which is perfectly understandable, which is why we're breaking each one down.
In-Home Care
In-Home Care is an excellent option for people who want to continue living in their own home but need some extra help. In-home care is done through an agency who provide non-medical caregivers to your parent's home to help them with basic tasks. Don't let the term non-medical throw you off. Each state has varying laws, but in many cases, in-home care can still offer a higher level of care.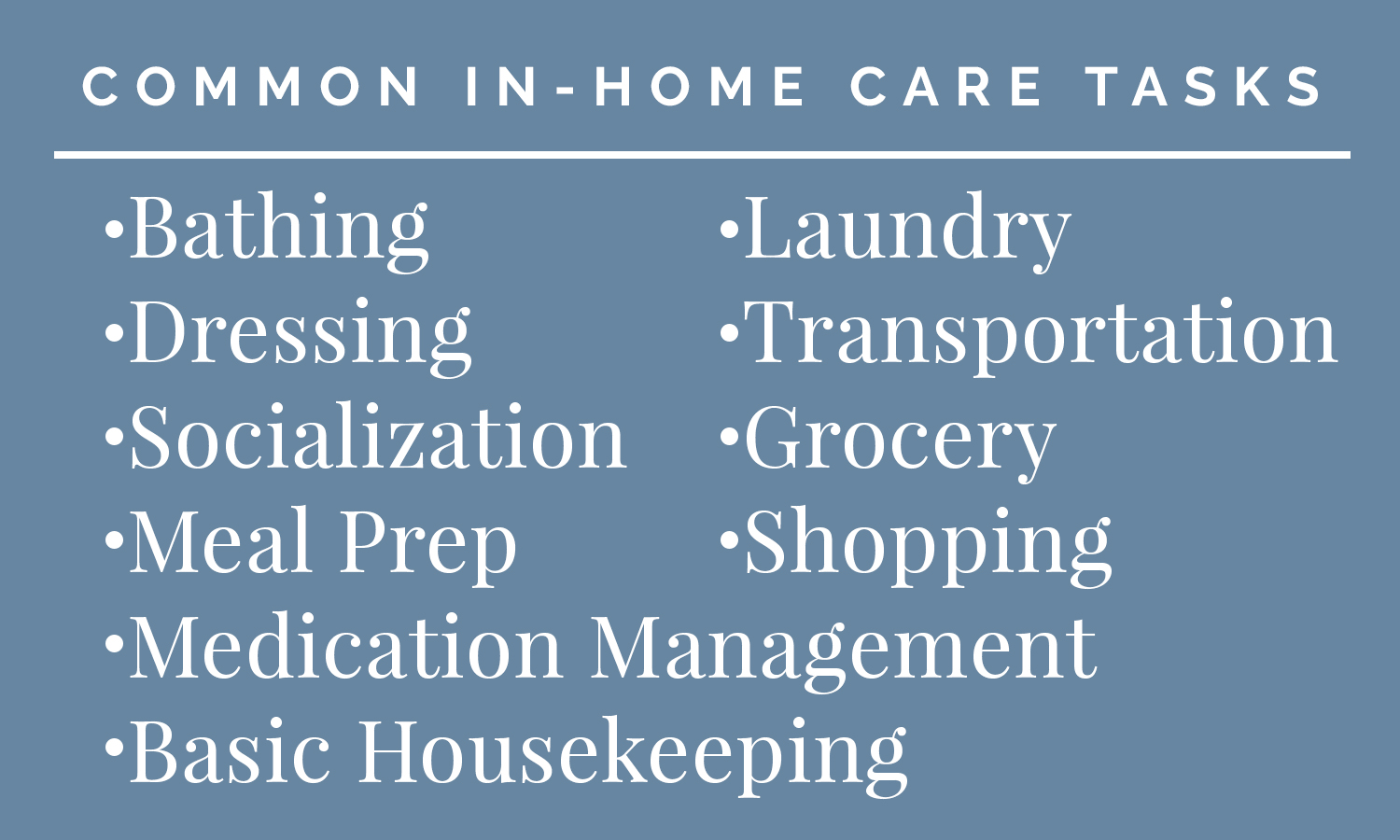 Home Health
Home health provides care in the patient's home with the supervision of a medical doctor. This is for patients who typically cannot leave to get treatment, so the treatment comes to the home. One of the main benefits of home health is that it allows the patient to return to a home setting while still receiving a scheduled amount of skilled care.
For example, many people require physical therapy when recovering from an illness or injury. Rather than the patient leaving home the physical therapist will visit the patient in the home and provide treatment in a home setting.
The home health team relies on the patient being at home. They will typically call to schedule a visit on the same day. Home health visits are supervised by an RN who will determine how long and how often services need to be provided until the patient is no longer improving or benefiting from the services offered.